Get Christmas tree straight to your home!
We will deliver and collect for free!
Book now in Vilnius, Kaunas, and Klaipėda because the number of Christmas trees is limited!
book now
You can feel assured
We will reduce your holiday worries and take care of the most beautiful tree for your Christmas!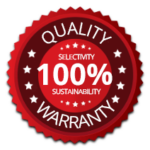 Customer Satisfaction Policy
Our goal is to provide impeccable service and top-quality Christmas trees and wreaths. We carefully select only PREMIUM trees. Furthermore, throughout the entire experience, we will ensure excellent customer service and flexibility with the help of our couriers. Therefore, we confidently guarantee a 100% money-back and tree replacement guarantee.
Read more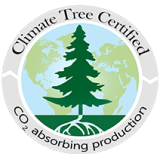 Sustainability and Requirements
We want you to feel confident that when you purchase a SilverTree Christmas tree or wreath, you're not only not harming the environment but also contributing to its preservation. More than 90% of our offered Christmas trees are certified with the 'Climate Tree' certificate. All trees are grown only in plantations, and every cut tree is replanted.
Read more

The journey of the Christmas tree to your home
01.
Grow
02.
03.
Celebrate
04.
05.
Recycle
06.
Replant
Reviews
"Attention to the customer and flexibility in finding the best solution. Quick, incredibly convenient, saves my time, pleasant communication throughout the process, and a very beautiful result. And the fact that you come to pick it up!!! 💯. I can't imagine holidays without this service. I would have no complaints except for Santa Claus's work under the tree 😂"
"In case of any problems, I always received answers and the issues were resolved. Care and consideration for the customer in all aspects, and most importantly, human interaction. I've spent three Christmases with your tree already. I'll be waiting for the tree this year too! ❤️"
"Our family is incredibly grateful to you for the unreal service and the wonderful tree 🎄 🌟 💛 Everything went very smoothly for us 🤗"
"Excellent service. The courier not only delivered it to the door but also worked hard to trim the trunk to fit in the stand! He even tore his gloves, poor guy, but got the job done, and the tree itself is very beautiful!"
"I haven't been this delighted in a long time! What a beauty the SilverTree team brought today! And the delivery person not only brought the tree but also such a positive emotion along with it! Live for a hundred years! And we'll be ordering next year and the year after that! 🙂 Superb! Thank you very much for the excellence!"
Laima Kilbauskaite-Danileviciene
"The main mission of Silvertree.lt – to simplify the purchase of a Christmas tree – was perfectly fulfilled! We received the tree on time, safely, and apparently, the most beautiful one 🙂 Thank you, Silvertree, for your pleasant service, quality service, and excellent tree. Goodbye until December, and we promise to return!"
"It arrived today! I have to praise it 😉 The tree is very beautiful, and the person who delivered it was pleasant, with a smile (you could even see it through the mask), offered and helped to put it in the stand! 10 points for the service. May there be more such services! Keep your work principles and continue, because it's delightful! 👍🌲"
"Amazing service! They didn't let me take just any tree; the person who delivered it had to like it!!! 🙂 I ordered on the last day, but they delivered it very promptly. What's also wonderful is that all the homes smelled (and still smell) like a tree, and I missed that!!! And during the upcoming Christmas, we will be waiting for your fragrant trees!!!"
"Wonderful tree adorns our home. Today, they delivered a Danish tree (~2m high), an AMAZINGLY BEAUTIFUL tree !!! Dense, large branches, so "plump" 🙂 The guys are very polite, they even put the tree in the stand and brought it into the house. Thank you!"
"Gorgeous trees. We buy for the second year and are delighted 🙂 Excellent service and quality. The time you would spend searching for the most beautiful tree and driving around, you can spend with SilverTree for your family! 10 points 👍"
A hassle-free Christmas tree!
We will adapt flexibly to your needs.
The quantity of Christmas trees is very limited.
book now
Real Christmas trees
Christmas Tree Delivery Without Worries!
Do you want a live Christmas tree but are tired of the hassle of transporting it to your home and disposing of it after the holidays? What about those pesky pine needles that seem to end up everywhere? Well, we have the solution for you!
We, the Silvertree team, want to make your Christmas season easier, and we offer one of the easiest ways to get a live Christmas tree. No more driving from one place to another searching for the perfect tree because we sell premium Christmas trees and classic Lithuanian Christmas trees online.
Even better, with our service, a Christmas tree will be delivered to your home in Vilnius, Kaunas, or Klaipeda by friendly and flexible couriers at a convenient time for you. Best of all, you won't have to worry about your Christmas tree after the holidays because Silvertree will take care of picking it up from your home. What could be better?
We Are Responsible
Silvertree is a responsible and sustainable business. We take the issue of global climate change seriously and aim to contribute to its solution with our actions.
Our company's goal is to make Christmas trees as sustainable as possible. Trees cut on our farms are reused as biofuel or fertilizer, while potted Christmas trees are replanted, and, if properly cared for, up to 90% of them regrow roots and return to the ground.
Our sustainable business practices are marked with the "Climate Tree Certified" label, whose mission is to contribute to solving climate change challenges. Moreover, to reduce CO2 emissions from transportation, we create Christmas tree pickup schedules that include pickup dates based on micro-districts in major cities. Therefore, the Silvertree Christmas tree not only does no harm to nature but also contributes to its preservation.
Real Christmas Trees Online
The price of Christmas trees depends on their type – spruce or Lithuanian pine, height (starting from 100 cm), and whether the tree is potted or cut.
The prices of live Christmas trees range from 54.95 EUR to 79.95 EUR. Christmas tree delivery to your home and pickup afterward is completely free. Buying Christmas trees online has never been easier! Get your Christmas tree now and save time.
Show more
Show less